Private Investigators Cambridge
Hire Cambridge's Leading Private Investigators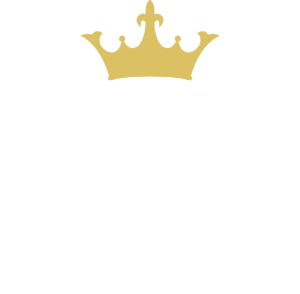 Do you require the help of our Cambridge Private Investigator services?
Titan Private Investigators Cambridge offer a discreet, professional, and cost-effective comprehensive range of investigation and surveillance services. We work with both private and corporate clients in Cambridge and throughout the East of England region. There are many scenarios where you might feel the need to hire the services of a Cambridge private detective agency.
Do You Need Our Help?
Why might you need to contact our Camridge investigations office:
To locate or trace a family member in the Cambridge area?
You suspect you have a cheating partner or spouse?
Keep track a car or vehicle using precise GPS Tracking throughout Cambridge?
Protect your family, property, privacy?
Relationship or Tennant Background Checks?
Analyse a suspected forged signature or document?
Investigate employee sickness and absenteeism?
Process serve a legal document or writ in Cambridge?
Secure or recover your valuable business assets?
No matter what your reason is or how difficult the case, we can always help you with our fast deployment, effective and discreet investigation services.
To put it simply, at Titan Investigations "we get results".
Call our Cambridge Private Investigations office day and night 24/7 on 01223 662022 to speak with one of our Cambridge Private Investigators. All calls are fully confidential, and you're under no-obligation to use our services.
Birmingham Private Investigators
Our Popular Cambridge Investigation Services

Surveillance Investigations
Do you need answers? Titan's professional surveillance teams can quickly and discreetly uncover the truth.

Infidelity & Cheating Partners
Do you believe your partner or spouse is having an affair? Our Birmingham investigations team can help you.

GPS Car & Vehicle Tracking Devices
Our GPS tracking devices will allow you to track vehicles in real time. Know where they are and where they have been.

Legal Document Process Serving
We will serve legal documents in Cambridge and nationally. Titan will also attend up to 3 times per instruction.

Corporate Investigations
Is your Cambridge or Cambridgeshire business suffering from fraud, theft or employee absenteeism problems?

Graphology & Handwriting
Do you need handwriting analysed or documents forensically examined by our graphology experts?

EyeDetect Lie Detector Tests
You can uncover the truth quickly and accurately using the latest 'EyeDetect Lie Detection' technology system.

Bug Sweep & TCSm Services
Do you suspect your Cambridge home or office is being bugged or you are secretly being monitored?
Birmingham Private Detectives
Cost to hire a professional private investigator in Cambridge.
Private Investigator Cambridge costs can vary depending on what service you need and the amount of time, and the type of equipment you need to get the results you want. For example, a typical infidelity surveillance operation will require at least 5 hours of work by two investigators, but a GPS car tracking device can be used on a weekly basis at a cost of £350 per week plus VAT. Titan Investigations also offer a cost-effective and complication-free 'Process Serving' service where your one instruction will be served up to three times for only £150 plus VAT.
Cambridge Private Investigators with a 95% Success Rate!
Would you like to speak with our Cambridge Private Investigators?
Call Us 24/7 For Help & Advice
Looking to hire a private investigator in Cambridge?
Titan Investigations also operate in the surrounding towns throughout the Cambridgeshire and the surrounding East of England region.
Call us on 01223 662022 to hire our professional private detectives in Cambridge today.