Private Investigator Training With Titan Investigations
Private Investigator Training learn from the Professionals
Unhappy with your current job? Fancy a change in career path? Well, why not explore the opportunity of retraining as a Private Investigator with our renowned Private Investigator Trainging Courses!
Titan Investigations – Private Investigator Training
Titan Investigations are now offering an array of private investigator training courses based at Nottingham Trent University's City Centre Campus. One such course is a surveillance training programme written specifically for newcomers to the industry and will equip students with everything they need to know to succeed in this exciting industry.
Since its inception, Titan has grown steadily. In 2017, in response to growing industry demand for high-level surveillance operatives, the company began shifting its focus from being solely operations based on introducing a training arm. Our instructors are former Government and Police surveillance instructors and devised a 5-day intensive course based as close as possible to the government National surveillance course.
Basic Surveillance Training Course Info – www.titaninvestigations.co.uk/private-investigator-training/basic-surveillance-training
When is the next Titan Private Investigator Training course?
Our next 5-day Surveillance course commences on 10th September 2018 in Nottingham, with another one being scheduled for early in December.
How much can a surveillance operative earn?
This is completely dependent on your availability, flexibility, and ability. On a self-employed basis acting as a subcontractor, if you're willing to work hard there's no reason why you can't earn large sums of money. The average daily rate of pay is anything from £250 to £350 or an hourly rate of £25 per hour.
Private Investigator Training Info – www.titaninvestigations.co.uk/private-investigator-training/private-investigator-training-information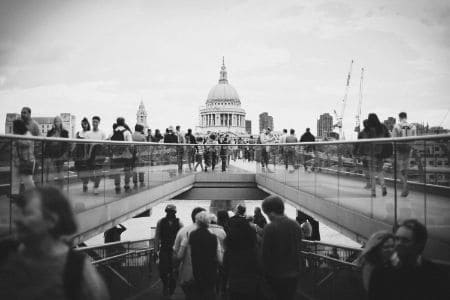 How much is the Private Investigator Training?
The course is an intensive five-day surveillance course where the instructors will extend the training day if required to ensure that you reach the required Titan standard. The course is £800 plus VAT, which at the time of writing was the cheapest, and in our opinion the best value for money course currently on offer in the UK.
Why choose Titan over other private investigator training providers?
Titan's courses are designed and delivered by two former government surveillance operatives, with 27 years combined operational experience working on some of the most sensitive operations and against targets who pose a direct threat to National Security.
In addition, Titan has a wealth of private sector surveillance experience which, when combined with government level training and operational expertise, is guaranteed to provide you with all you need to know in order to succeed within the industry.
Titan, being primarily an operational company with an industry renowned reputation, also has the potential to offer employment opportunities to students who, having successfully completed one of our courses and demonstrate the correct attributes and ability. 
Our GROW student aftercare is becoming renowned within the industry and as a result, has attracted a lot of attention from students who have completed courses with other training providers who were promised work which came to no avail.
What is GROW?
GROW is our student aftercare acronym which stands for:
GROUP – Students are added to Titan's operational resourcing group where they will be allocated their first surveillance tasks.
RECOMMEND – Advised as regards equipment, setups, tactics, and the law.
ONGOING SUPPORT – Students are allocated a mentor to instil success in the early stages of their career when you are judged the most.
Learn more about our GROW student aftercare by clicking on the below link:
www.titaninvestigations.co.uk/private-investigator-training/student-aftercare-grow
So, what do our students say about Titan Investigator Training?
Matthew Lord – Student
"The course was excellent! I felt it could have possibly been a little longer but other than that great. The instructors had an excellent knowledge of commercial surveillance and combined this with their previous government experience. Really please you're sharing this with us."
Titan Investigations Testimonials – www.titaninvestigations.co.uk/testimonials
Private Investigator Training so who do I contact?
One of Titan's dedicated investigator training team is awaiting your call, or alternatively, contact one of the below offices;
Private Investigator Training Derby – Call Head Office 01332 650029
Private Investigator Training Nottingham – Call 0115 824 2244


Private Investigator Training Leicester – Call 0116 326 0777

Private Investigator Training 
Sheffield – Call 0114 3032426
Private Investigator Training London – Call 020 31371150


Alternatively, contact us by email at enquiries@titaninvestigations.co.uk or use our fully confidential contact form and one of our team will get right back to you or talk to us directly using our Live Chat or via our Facebook page.