Rural Crime – What's the cost and how to prevent it?
Rural crime is a huge problem and comes in many forms which cost the UK £42.5 million in 2015. This figure represents a 0.4% increase on 2014 and the Midlands saw the biggest rises with costs increasing by 10%. These offences are mainly theft, although there are instances of vandalism and acts of animal cruelty.
| | |
| --- | --- |
| Top 5 Targeted Items Nationally | Top 5 Types Of Crime Nationally |
| 1: Quad Bikes and Trailers | 1: Vehicle Theft |
| 2: Machinery | 2: Burglary |
| 3: Tools | 3: Rural Business Theft |
| 4: Garden Equipment | 4: Livestock Theft |
| 5: Livestock | 5: Vandalism |
So how can Titan Private Investigation help prevent Rural Crime?
Sting Vehicles
We've had some great results for victims of rural crime in the Midlands, specifically Nottingham, Leicester and Lincolnshire by deploying sting vehicles and trailers with monitoring equipment secreted covertly within them. Once the item is stolen we are able to direct the police to the perpetrators where they are detained and dealt with by the judicial system. We can either provide the sting vehicle/trailer or place our covert monitoring equipment onto your asset.
CCTV
We have a range of covert and overt camera equipment which will monitor your assets 24 hours a day and allows you to identify who, how and when these offences are occurring.
Lighting
This acts as a deterrent and when used in conjunction with CCTV can prove to be a relatively inexpensive method.
Alarms
A range of covert (silent) or overt alarms/triggers can be utilised to either scare the perpetrators away or to alert a covert strike team to detain them.
CROP (Covert Rural Observation Post)
Titan Private Investigation has a number of specialist operatives who are trained to build covert rural observation posts in remote areas whilst recording their observations. More information our our rural CROP surveillance service page.
Why choose Titan Private Investigation?
Titan Private Investigation and the NFU Mutual are working tirelessly to reduce rural crime in Derbyshire, Nottinghamshire, Leicestershire, Northamptonshire, Lincolnshire and South Yorkshire. We have 4 offices located in the Midlands, Derby, Nottingham and Leicester and Sheffield in South Yorkshire, however, this central location enables us to offer our service nationally at an affordable rate. Due to our law enforcement background, evidence is collated, retained and produced in accordance with the Police & Criminal Evidence Act 1984 and Criminal Procedure and Investigations Act 1996. All of our operatives are trained to the highest standard, insured and registered with ICO (data protection).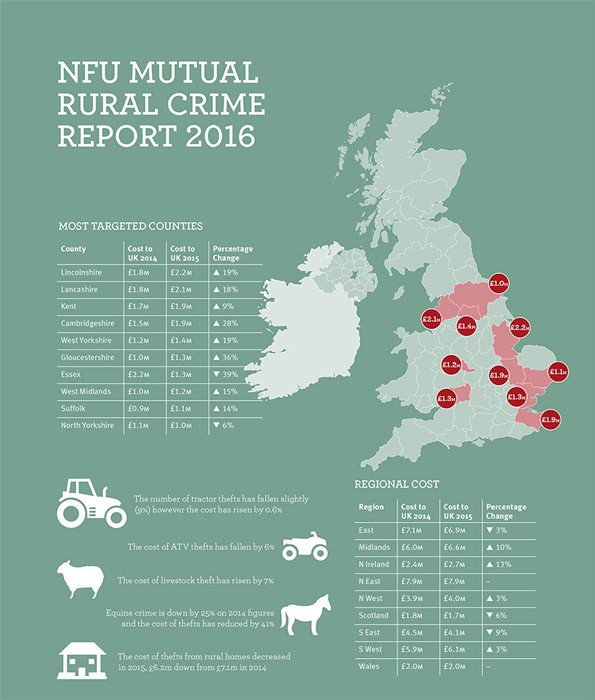 Rural Crime Prevention – Who do I contact?
One of Titan's dedicated team are awaiting your call. Titan offer this service nationally and can be contacted or visited at the locations below;
Titan Private Investigation Derby (Head Office) – call our Rural Crime Team on 01332 650029
Titan Private Investigation Nottingham – call our Rural Crime Team on 0115 824 2244
Titan Private Investigation Leicester – call our Rural Crime Team on 0116 326 0777
Titan Private Investigation Sheffield – call our Rural Crime Team on 0114 3032426
Alternatively contact us direct using our confidential contact form.