UK Person Tracing, how much does it cost?
Titan offers a full UK person tracing service that traces individuals within the United Kingdom within 24 hours of instruction with a 98% success rate.
There are a number of reasons why a client may wish to trace an individual. It may be that a client wishes to trace an individual for one of the reasons below.
To serve legal documents such as a Divorce Petition or a Statutory Demand.
To trace a debtor.
To trace a distant family member.
To trace a friend who has lost touch with.
Tracing a biological parent.
Tracing a rogue trader.
Tracing a former tenant who owes rental arrears.
Tracing a former partner.
To trace a son or daughter after a family break up.
This is not an exhaustive list as the reasons for wanting to trace an individual are endless.
The legal bit then follows. When a client contacts us enquiring in regard to instructing a person trace, we require knowing the reason or incentive. We are then required to ensure that there is a legitimate interest. Basically, is it lawful or is the intention to stalk an individual with the intention of causing harassment, alarm or distress? If this is the case, then we are potentially falling into the realms of the Protection from Harassment Act 1997.
Once we have confirmed that the instruction is lawful, we can continue. We will require the following essential information to commence the trace.
Full name,
Date of birth or age
Other desirable information would be one or all of the following;
Last known address however long ago.
Mobile telephone number.
Email address.
Parent's or siblings' address.
When completing a trace, Titan confirms the address with two official sources, giving us the ability to trace a person with certainty. The fee for this service is £360 inclusive of VAT and is provided on a no trace no fee basis. So although the fee is required upon instruction by bank transfer or card payment, we will give a full refund if we are unsuccessful in the trace.
Person Tracing Case Study
The reason I'm sharing the following person's trace case study is that it touched everyone who worked on it, no matter how in depth their involvement was. The client's permission has been asked to post this case study.
We were recently contacted by a client to trace his son who was adopted 40 years ago. He had contacted the adoption authorities to try and ascertain this information. However, due to various protection laws, regulations and policies to protect an adopted child, this came to a grinding halt. The client then spent over a year researching his son's movements within the UK with the intention of identifying an address to send a letter to or a telephone number to speak to him. There was no data beyond 2004/2005, leading him to believe it was possible that his son was deceased.
Desperate and needing answers, the client rang Titan Investigations. We set to work straight away, meticulously plotting previous addresses he had lived at and with whom. All social media platforms were checked with a negative result. As the client had found, all information stopped in 2004/2005. There was no marriage registered prior to this date and no death registered. However, we did trace a female who lived with him before he disappeared from our databases.
Through the power of social media, we were able to locate the female on Facebook, which showed she resided in Australia. We immediately contacted our tracing agent in Australia and passed on all the information we had uncovered. Within 24 hours of instructing our Australian counterpart, they had located the client's son and got a landline number. In line with Australian privacy laws, we couldn't pass the address on to our client without the permission of the son. All hinged on how we made the approach. All of this work could be for nothing if we say the wrong thing.
After liaising with the client, we prepared a narrative and rang the son, sticking to the script. The son provided his permission and stated that he had written to his father when he was 14 requesting to make contact. This was never received. What a great outcome and hopefully they can discuss historic decisions and have a relationship once again.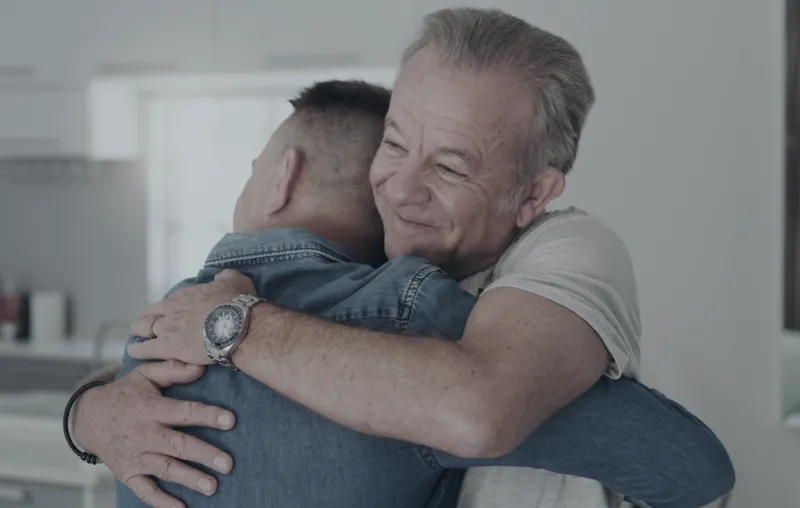 UK Person Tracing, who do I contact?
For further advice and information in regard to UK Person Tracing, please feel free to speak to one of our professional team at one of the offices nearest to you.
London Person Tracing – Call the Titan Investigations London Office 020 39046622
Birmingham Person Tracing – Call the Titan Investigations Birmingham Office 0121 7162442
Cambridge Person Tracing – Call the Titan Investigations Cambridge Office 01223 662022
Derby Person Tracing – Call the Titan Investigations Derby (Head Office) 01332 504256
Leeds Person Tracing – Call the Titan Investigations Leeds Office 0113 4574066
Leicester Person Tracing – Call the Titan Investigations Leicester Office 0116 2436520
Nottingham Person Tracing – Call the Titan Investigations Nottingham Office 0115 9646950
Manchester Person Tracing – Call the Titan Investigations Office 0161 3023008
Sheffield Person Tracing – Call the Titan Investigations Sheffield Office 0114 3499400
Alternatively, you can contact us directly using our fully confidential contact form at enquiries@titaninvestigations.co.uk or chat directly using our Live Chat facility and one of our Person Tracing team will get right back to you.