Partner breaching a child contact order
Partner Breaching a Child Contact Order, Prohibitive Steps or Police Bail
Here at Titan Private Investigation Ltd, we're experiencing a large number of enquiries due to the evidence of a Partner Breaching a Child Contact Order, Prohibitive Steps and Police Bail conditions at our offices in Derby, Nottingham, Leicester & Sheffield.
So what are Child Contact Orders, Prohibitive Steps & Police Bail?
A Child Contact Order is one of a range of orders available to the Family Courts under Article 8 of the Children (NI) Order 1995. If a child lives with one parent, a contact order may be necessary to allow the child to visit, stay with, or contact the other parent.
A prohibited steps order is where the Court prevents a certain action. A prohibited steps order may be made against anyone, regardless of whether they have parental responsibility. An order may be made against a person who is not a party to the proceedings.
Police bail is where a suspect is released without being charged but must return to the police station at a given time. Police to court where, having been charged, a suspect is given bail but must attend his first court hearing at the date and Court given.
Conditional bail. The police and courts can impose any requirements which are necessary to make sure that defendants attend court and do not commit offences or interfere with witnesses whilst on bail.

[one_half]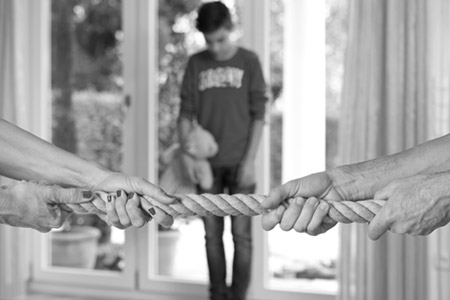 [/one_half][one_half_last]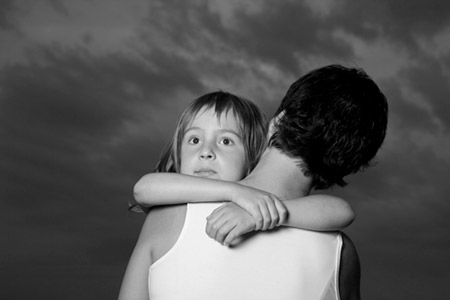 [/one_half_last]

So, you've been through the courts to get an order in place, or your partner is currently on police bail whilst the investigation is ongoing or awaiting to attend court and they're breaching the conditions of the Child Contact Order. My Partner is Breaching a Child Contact Order what can I do?
We strongly recommend that you contact your local Police and appraise them of the breach. However, with the ongoing austerity measures in place and the resultant lack of police and civilian staff, you'll probably be turned away or fobbed off with the popular phrase, "This is a civil matter." My advice would be to persist, ask to speak to a supervisor or get your solicitor involved. This phrase seems to be the 'norm' in recent years to relinquish any police response and shirk responsibility.
If you are still turned away then don't fear, Titan Private Investigations can help you!
So how can Titan Private Investigations help you?
Titan will provide a free no obligation consultation via email, phone or in person. We'll assign you a case investigator, design a bespoke investigation package and obtain conclusive evidence which will be packaged up and fully admissible to the police or courts.
Partner Breaching a Child Contact Order – Who do I contact?
For more information about a Partner Breaching a Child Contact Order or to discuss One of Titan's dedicated matrimonial investigations team are awaiting your call which will be treated in the utmost confidence. Titan offer this service nationally and can be contacted or visited at our office locations below;
Matrimonial Investigators Derby – Call 01332 650029
Matrimonial Investigators Nottingham – Call 0115 824 2244
Matrimonial Investigators Leicester – Call 0116 326 0777
Matrimonial Investigators Sheffield – Call 0114 3032426
You can also contact us by direct by email at enquiries@titaninvestigations.co.uk or by using confidential contact form.