Cohabitation & Association Investigations
What is Cohabitation?
Cohabitation is an arrangement whereby two people who are not married live together.
Why is it important to prove cohabitation and association?
Cohabitation and association are important to prove in circumstances such as Divorces; Child Contact Orders; Non-Molestation Orders; and in cases of Sex Offenders and persons controlled by Police or Court Bail Conditions.
Evidence of cohabitation and association can be vital, for example during divorce proceedings where assets are allocated between couples, including pensions and savings. This is because solicitors will take into account both the earning potential of each of the couple in the future but also their income at that time.
For example,
John and Julie are married for 18 years before the marriage breaks down and divorce proceeding ensue. The couple completes all of the administrative paperwork in relation to the divorce, including many questions relating to personal circumstances. Both filled the information in correctly and to the best of their knowledge. Eight months into the proceedings, Julie meets Ben and the relationship develops very quickly to the point they move in with one another. Julie doesn't declare this change in personal circumstance.
John discovers the fact that Julie and Ben are cohabiting, however, as Julie has not declared this change of circumstance, he needs proof of the fact so that Ben's income can be taken into account in their divorce as it may dramatically alter the final financial settlement.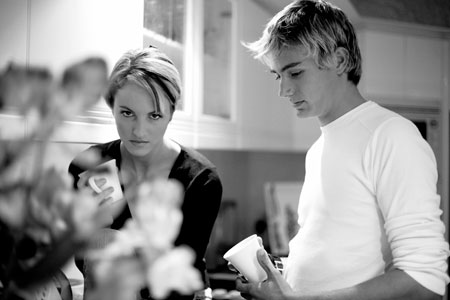 How do we get you the proof of Cohabitation?
We deploy a surveillance operative to gain imagery of Julie's address to identify who leaves in the morning and who returns in the evening. Ideally obtaining evidence of them returning one evening and leaving the following morning in different clothing, proving a change of clothing is kept at the address, thus cohabitation is likely. This alone isn't enough, so further deployments are recommended over a two week period. The frequency of deployments will be tailored around your budget, however, the more the better so that it cannot be dismissed as a one off.
We have had much success utilising and honing this tactic over the years, so if your solicitor has any doubts or is reticent due to worries of being overly intrusive then we are happy to share examples of cases and their success at court.
We also mentioned Child Contact Orders, Non-Molestation Orders, Sex Offenders and persons controlled by Police or Court Bail Conditions. We utilise similar tactics to prove that the subject of the order or condition is in breach which may lead to prosecution by the Police or the order being revoked.
For example,
John and Julie who have been married for 18 years drift apart and decide to go their separate ways. They have a child (James) who is four years old. John and Julie both live in separate houses and custody of the James is all worked out amicably and running smoothly.
Some months later John meets and enters into a relationship with a female called Wendy. Julie discovers that Wendy has anger management issues combined with numerous recent drink drive convictions. Julie is anxious for the safety of James and successfully manages to put a Child Protection Order in place with the specific condition that when John has James he must not associate with Wendy. Julie however, has her suspicions that Wendy does associate with John whilst he has legal custody of James meaning that he is in direct breach of the order.
This once again is a common scenario that Titan Private Investigation is approached with and we have provided successful results for our clients by proving direct breaches of orders, bail conditions, and sex offender conditions.
Association and Cohabitation Investigation – Who Do I Contact?

Titan Private Investigation's dedicated 'Matrimonial' team are awaiting your call, whether it be to simply offer advice or to take instruction. All forms of contact will be treated in the utmost confidence. Titan offers this service throughout London, Derby, Nottingham, Leicester, Sheffield and surrounding areas. We also offer our Matrimonial and Private Investigation services both nationally and internationally and can be contacted or visited at the locations below:
London Matrimonial and Cohabitation Investigation – Call our London Office 020 31371150

Derby Matrimonial and Cohabitation Investigation – Call our Derby Office 01332 650029

Nottingham Matrimonial and Cohabitation Investigation – Call our Nottingham Office 01158 242244

Leicester Matrimonial and Cohabitation Investigation – Call our Leicester Office 0116 326 0777

Sheffield Matrimonial and Cohabitation Investigation – Call our Sheffield Office 0114 3032426
Alternatively, you can contact us by email on enquiries@titaninvestigations.co.uk or get in touch with directly using our fully confidential contact form.