Absenteeism Problem – Need To Reduce It?
Is Employee Absenteeism Hurting Your Company?
Titan Private Investigation Ltd works closely with HR departments in Derby, Nottingham, Leicester, Sheffield and London to evidence instances of non-genuine absenteeism within the workplace. This service isn't confined to these areas and is offered nationally. Whether that be an employee who has suffered a genuine or non-genuine injury, and the effects are believed to be exaggerated in order to justify extended absence. Or maybe an employee who is on sick leave and is believed to be working elsewhere. We've seen it all!
"Nearly a quarter (23%) of UK firms report 'non-genuine absence' as their top cause of short-term absence for a non-manual worker and 30% in the case of manual workers."
Employee Absenteeism can consume as much as 15 percent of an organisation's payroll. That only reflects the direct costs of paying absent workers, such as salary continuation and benefits. The total direct costs of all major absence categories, including direct and indirect costs, average 35 percent of base payroll.
So How Is Absenteeism Costing Your Company?
Employee Absenteeism Hurts!
It's costly
Most organisations assume that paying holiday and sick time is simply one of the costs of doing business. But even routine employee absences carry hidden costs. Replacement workers and overtime charges raise costs, and heavier workloads for workers who are present can disrupt daily routines and increase employee stress.
It lowers productivity
Across the board, replacement workers are less productive in all cases of employee absence. The Mercer study found that replacement workers are only 71 percent as efficient when covering for unplanned absences and 79 percent as efficient during planned and extended absences. Absent workers may slow down work output and other processes, cause meetings to be postponed and create delays in key project steps.
It impacts engagement
One of the hidden costs of absence is the effect it has on other employees. The additional workload, the inconvenience of having to work extra shifts and the possibility that they might know that co-workers are not really ill, are bound to have a negative effect on employees.
It can increase compliance risks
Managing different forms of absence and allowances, especially in organisations with workers' councils is complex. Adding to the challenge are government and local leave laws like the European Working Time Directive. Under penalty of noncompliance, organisations must sort out the overlapping provisions of these regulations and internal policies. Failure to accurately track and enforce employee absence policies can result in costly regulatory violations and employee grievances.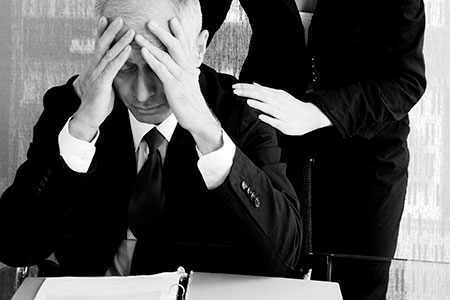 Absenteeism – So How Can Titan Help You?
Titan Private Investigations employs over 100 professional surveillance operatives whom the majority are former government investigators and covert operations specialists. Our staff are bound by Non-Disclosure Agreements, fully insured, Data Protection compliant and registered and regularly DBS checked. Our evidence gathering methods and procedures are lawful and will withstand the scrutiny of a criminal court if required. If you're a government agency, such as a County or District Council, then RIPA and the Human Rights Act will apply. Due to our staff's extensive knowledge and previous operational use of this legislation, we'll be able to guide you through this and ensure you're compliant.
Employee Absenteeism Who do I Contact?
Titan Private Investigation's dedicated 'Corporate Investigation' team are awaiting your call, whether it be to simply offer advice or to take instruction. All forms of contact will be treated in the utmost confidence. Titan offers this service throughout London, Derby, Nottingham, Leicester, Sheffield and surrounding areas. We also offer our corporate Investigation services both nationally and internationally and can be contacted or visited at the locations below:
Titan Employee Absenteeism Teams
London Corporate Investigations – Call our London Office 020 31371150

Derby Corporate Investigations – Call our Derby Office 01332 650029

Nottingham Corporate Investigations – Call our Nottingham Office 01158 242244

Leicester Corporate Investigations – Call our Leicester Office 0116 326 0777

Sheffield Corporate Investigations – Call our Sheffield Office 0114 3032426
Alternatively, you can contact us by email on enquiries@titaninvestigations.co.uk or get in touch with directly using our fully confidential contact form.