Leicester Private Investigators
Do you require the services of a based Leicester Private Investigator?
Titan Private Investigation's managing director has been carrying out investigations since 1997; a staggering 22 years serving the East Midlands, with offices located within Leicester, Derby, Nottingham, Sheffield, Cambridge, and London. Our Leicester office can be located on Mill Lane, LE27HU close to the city centre.
So what services do Titan's Leicester Private Investigators offer?
We off a number of services of which are listed on Titan Investigation's website. A link is provided below;
Titan Investigation Leicester Private Investigators
What are the most common Leicester Private Investigator services?
Although we offer an array of services ranging from polygraph testing to graphology examinations (handwriting analysis) there are 3 distinct services which appear to be particularly common in Leicester.
Leicester GPS Car Tracking
GPS Vehicle Tracking is a cost-effective way of monitoring the movements of a vehicle 24 hours a day. The device is attached to the vehicle covertly whilst it is not in use in a location where it won't be discovered. The device will collate information as to where the vehicle has travelled, speed, direction and time. All of this information is recorded and can be downloaded into a spreadsheet as a hard copy if required. The client will be given access to the tracker through a free downloadable app if using a mobile phone or via Titan's tracking platform on our website in the event of using a computer so that it can be monitored live time or interrogated historically to identify where it has been after the event.
The main reason to use a GPS Vehicle Tracker is to gain intelligence as to the pattern of life and locations visited. This may then enable a routine to be established so that surveillance can be deployed to gain irrefutable evidence in the form of video footage. For further information as regards GPS Vehicle Trackers visit;
Titan Investigation GPS Car & Vehicle Tracking Devices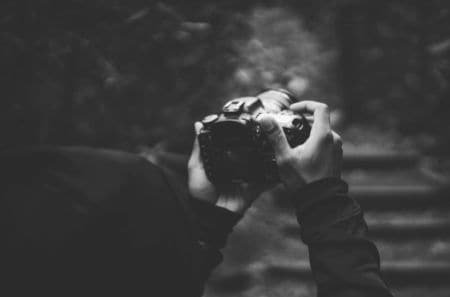 Leicester Surveillance
Surveillance is the use of 2 or more surveillance operatives to covertly follow an individual to gain irrefutable video footage of their movements and associations. We utilise an array of tactics, vehicles, motorcycles, and operatives to suit the nature of the instruction in order to blend into the environment. We require little notice, however, to avoid disappointment we suggest 24 hours to ensure our availability. Within 24 hours of completion of the task, a comprehensive report will be produced which will include still images from the video footage gained and is admissible in a court or tribunal if so required.
Titan Leicester Surveillance Services
Leicester Person Tracing
Titan offers a UK wide person tracing service so that you can be reunited with loved ones, past friends or to locate debtors. All we require is their name, date of birth or roughage, and ideally a last known address so that we have a starting point. The less information is available the harder the search. Generally, these are turned around within 24 to 48 hours and are instructed on a no trace no fee basis, meaning that if we are unsuccessful then you will not be charged. With our quick turn around and 98% success rate you're unlikely to be disappointed.
https://www.titaninvestigations.co.uk/private-investigation-services/background-checks-person-tracing/
Leicester Private Investigators Who Do Should Call?
Titan Private Investigation Ltd's Leicester office is located close to the city centre near the De Montfort University Campus. We also have offices in Cambridge, Derby, Nottingham, Leicester, Sheffield, and London however due to our central location our operatives are more than willing to travel the breadth of the country.
One of our dedicated Leicester private investigations team is awaiting your call which will be treated with the utmost confidence and discretion. Titan Private Investigations offer also offer this service nationally and can be contacted or visited at one of the office locations below:
Private Investigator London – Call the Titan Investigations London Office 020 39046622
Private Investigator Cambridge – Call the Titan Investigations Cambridge Office 01223 662022
Private Investigator Derby – Call the Titan Investigations Derby (Head Office) 01332 504256

Private Investigator Nottingham – Call the Titan Investigations Nottingham Office 01159 646950


Private Investigator Leicester – Call the Titan Investigations Leicester Office 0116 2436520
Private Investigator Sheffield – Call the Titan Investigations Office 0114 3499400
Alternatively, contact us by email at enquiries@titaninvestigations.co.uk or use our fully confidential contact form and one of our team will get right back to you or use our Live Chat facility to chat directly to one of our Leicester Private Investigators.