London GPS Car Tracking Specialists
London GPS car tracking and GPS car tracking bug sweeps
London GPS car tracking of vehicles around the capital and surrounding South East region. Titan Investigations are inundated with both GPS car and vehicle tracking deployments and GPS car tracking bug sweeps in the London area.
Do you suspect a car tracker has been deployed onto your vehicle?
Firstly, this isn't illegal. It can be in certain circumstances though, such as if there is a court order in place or if the intent is to cause harassment, alarm or distress. It's a little more in depth than this however in the main it's completely legal and Titan's expert London call handlers will provide advise.
Titan Investigations provides two GPS vehicle tracker methods of detection. The first being a fingertip search. Titan fit GPS vehicle tracking devices in London regularly and as such are au fait with the setup of most vehicles and where they will be fitted. This process takes approximately 30 minutes however some vehicles take longer than others.
The second method is by utilising specialist technical equipment. We use scanning equipment to identify whether a frequency is being omitted and a non-linear junction detector or NLJD. This will give you complete satisfaction whether there is or isn't a GPS vehicle tracking device on your vehicle.
Maybe you require a GPS vehicle tracking device to be fitted to an employee's vehicle or company car. We have been instructed previously to verify travel expenses and confirm sales personnel's locations and this method has proved to be an inexpensive solution.
It might be that you suspect a partner isn't where they say they are. Once again, this is an inexpensive method of discovering the truth
It might be that you have an asset which you want to ensure is safe and as a result be able to track its location at all times
Maybe a GPS vehicle tracker is utilised as an intelligence tool to gain routines prior to deploying a physical surveillance.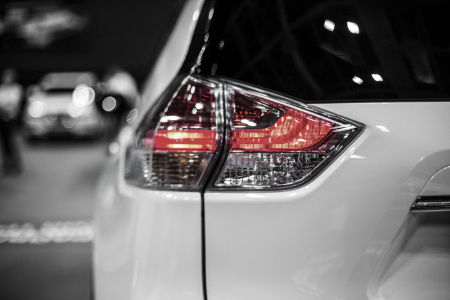 The possible applications are endless and at £350+VAT per week dropping to £200 per week after the first, it is an affordable tactic to employ.
Titan's experienced operatives won't require access to the inside of the vehicle, we just need to know the make, model, registration and where it will be parked overnight. Leave the rest to us.
You will have access to the tracker via the Titan website's secure client login page seen below.
It is also possible to monitor the London GPS vehicle tracker via your mobile phone by downloading a free app to your smart phone.
If you aren't technically minded, then don't worry. They are simple to use and there is a user guide available on the Titan website if you get stuck.
Further information can be found on the GPS vehicle tracker service page by clicking on the link below.
Titan GPS Tracking Device Information
London GPS Vehicle Tracking – Who Do I Call?
Titan Private Investigation has offices based in London, Cambridge, Leicester, Nottingham, Derby, Birmingham, Sheffield & Leeds.
One of our London GPS Car Tracking professionals is awaiting your call which will be treated with the utmost confidence and discretion. Titan Private Investigations offer also offer this service nationally and can be contacted or visited at one of the office locations below;
For further information please call one of Titan's expert advisors for a confidential consultation.
London GPS Vehicle Tracking – Call the Titan Investigations London Office 020 31371150
Birmingham GPS Vehicle Tracking – Call the Titan Investigations Birmingham Office 01217162442
Cambridge GPS Vehicle Tracking – Call the Titan Investigations Cambridge Office 01223662022
Derby GPS Vehicle Tracking – Call the Titan Investigations Derby (Head Office) 01332 650029
Leicester GPS Vehicle Tracking – Call the Titan Investigations Leicester Office 0116 326 0777
Nottingham GPS Vehicle Tracking – Call the Titan Investigations Nottingham Office 0115 824 2244


Sheffield GPS Vehicle Tracking – Call the Titan Investigations Sheffield Office 0114 3032426
Leeds GPS Vehicle Tracking – Call the Titan Investigations Leeds Office 01134574066
Alternatively, contact us by email at enquiries@titaninvestigations.co.uk or use our fully confidential contact form and one of our team will get right back to you or use our Live Chat facility to chat directly to one of our Nottingham Private Investigators.