We are excited to announce that our new YouTube channel, Titan Private Investigator TV, will be launching soon! This new channel is dedicated to helping individuals learn the basics of surveillance and private investigation in the UK.
Wrapping up filming at our Derby Head Office
We wrapped up another filming session at our Derby HQ with Pete and Victoria of Immersive Productions and our Managing Director Simon Henson. The shoot footage is now in the editing suite and the finishing touches are being made to one of the first Titan PI launch videos. We'll keep you updated as filming progresses and let you know when we're ready to take the channel live.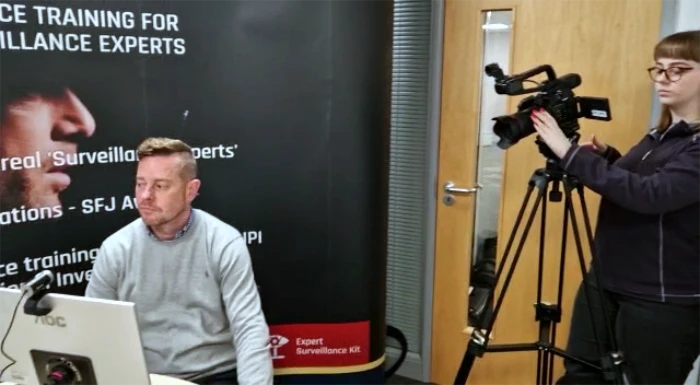 So what is Titan PI TV all about?
The world of private investigation can be daunting for beginners, but Titan Private Investigator TV aims to make it accessible to everyone. Our channel covers a wide range of topics, from trade craft skills to surveillance training, kit and equipment, law and ethics, and industry tips and tricks. Whether you are interested in pursuing a career in private investigation or simply want to learn more about the field, our channel has something for you.
Learn Surveillance & Investigation Skills
Trade Craft –
One of the main focuses of our channel is trade craft skills. We believe that these skills are essential for anyone looking to become a successful private investigator. We cover a variety of topics related to trade craft skills, including evidence gathering, report writing, and surveillance techniques.
Surveillance Training –
Another important area of our channel is surveillance training. We provide comprehensive training on surveillance techniques, including the use of covert cameras, tracking devices, and other equipment. Our goal is to help viewers develop the skills necessary to conduct effective surveillance in a variety of situations.
Kit & Equipment –
In addition to trade craft skills and surveillance training, our channel also covers the latest kit and equipment used in private investigation. We review the latest gadgets and equipment, providing viewers with valuable insights into what works and what doesn't. This helps viewers make informed decisions about which equipment to invest in for their own investigations.
Law & Ehtics –
Law and ethics are also important aspects of private investigation, and we cover these topics extensively on our channel. We provide in-depth discussions on the laws and regulations that govern the industry, as well as ethical considerations that investigators must take into account. Our goal is to help viewers understand the legal and ethical frameworks that guide the industry, and to equip them with the knowledge necessary to conduct investigations within these frameworks.
Finally, our channel provides industry tips and tricks that can help private investigators get ahead in their careers. We offer advice on networking, marketing, and other skills that are essential for success in the field. Our goal is to help viewers not only learn the basics of private investigation, but also to develop the skills necessary to build a successful career. We believe that Titan Private Investigator TV is a valuable resource for anyone interested in private investigation. Our channel is designed to be informative, engaging, and accessible to everyone. Whether you are a seasoned investigator or a beginner just starting out, there is something for everyone on our channel.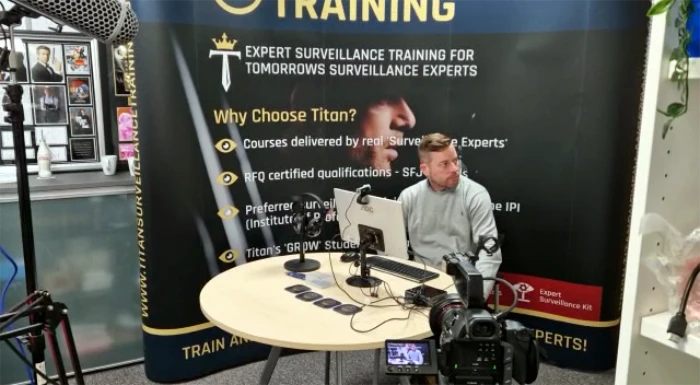 Join us and subscribe to Titan PI TV?
We invite you to subscribe to our channel and join our community of investigators. By doing so, you will gain access to exclusive content, as well as opportunities to connect with other investigators and learn from their experiences. We look forward to sharing our knowledge and experience with you, and helping you become a successful private investigator in your own right.
Find us at YouTube Titan Pi TV and at our website www.titanpi.tv