COVID-19 Investigation Services Increase In Demand
What COVID-19 Investigation Services are most in demand during the COVID-19 Pandemic?
COVID-19 Investigation Services during the recent Coronavirus (COVID-19) lockdown we have seen an increased demand in popularity for many of Titan's Private Investigation services throughout the UK. This global pandemic has been disastrous for economies worldwide and has affected most businesses, however some have flourished. In Titan's case, I'm glad to report that we have flourished. Not only have we adapted our training and produced online training which can be accessed worldwide, but we have seen a massive increase in operational demand from June 2020 onwards which far exceeds previous operational demand.
So, what COVID-19 investigation services have created this increase Titan's operational demand?
Surveillance
During this working from home phase of the pandemic, we have been inundated with instructions from corporate entities to monitor their workforce and gain evidence of employees not doing what they are contracted to do. We have evidenced countless cases through irrefutable video evidence of employees not working their daily hours or apparently self-isolating but observed out and about.
Titan Surveillance information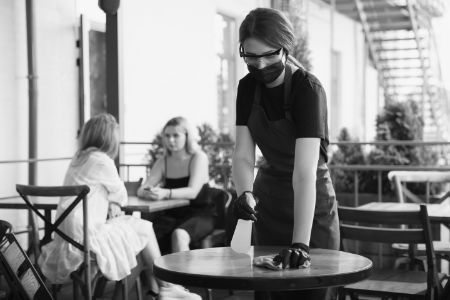 GPS Car & Vehicle Tracking
This is a cheaper way of monitoring the activities of your workforce if they work remotely. We covertly deploy a GPS Vehicle Tracker onto the vehicle in question and allow you access to the tracking platform. This allows the end user to monitor the vehicle's movements both live time and historically. Our call advisers will inform you of the legalities of GPS Vehicle Tracking so that you're sure to be on the correct side of the law.
We have also seen an increase in matrimonial investigations where the Pandemic has affected the mental health of individuals causing a sudden change in personality and behaviour. This can lead to a partner suspecting that their other half is cheating. GPS Vehicle Tracking is a relatively inexpensive way of being able to monitor the movements of a partner 24 hours a day for 7 days a week.
Titan GPS Car Tracking information
Graphology
Graphology or handwriting analysis has certainly increased, whether that be wills being indoctrinated or business partners changing signatures on loans/ finance.
Our professional Graphologists can analyse a signature and form a professional opinion as an expert witness to whether it is genuine and made by the intended author.
Titan Graphology Service information
Private Investigator Training
Titan has evolved their training so that individuals from all walks of life can continue to enter the industry during these unchartered times. The training can also be utilised as continuing personal development (CPD) to those already operating within the industry. Titan have produced an online course delivering 17 modules of surveillance theory which is normally delivered as part Titan's 5-Day Surveillance Course.
Private Investigator Training information
Person Tracing
We have had an unprecedented increase in tracing individuals; mainly due to debt. This maybe tenants who have built up rental arrears despite the government schemes and have fled managed properties. Our traces take on average 24 hours and are based on a no trace no fee basis.
Titan Person Tracing information
Process Serving
Process serving is the service of legal documents on an individual or company. Titan will serve legal documents and provide the client with a statement in truth, certificate of service or an affidavit.
Titan Process Serving information
For further information about our private investigation services please call one of Titan's expert advisors for a free fully confidential consultation.
Private Investigation London Office – Call 020 31371150
Private Investigation Birmingham Office – Call 01217162442
Private Investigation Cambridge Office – Call 01223662022
Private Investigation Derby (Head) Office – Call 01332 650029
Private Investigation Leeds Office – Call 01134574066
Private Investigation Leicester Office – Call 0116 326 0777
Private Investigation Nottingham Office – Call 0115 824 2244


Private Investigation Sheffield Office – Call 0114 3032426
Alternatively, contact us by email at enquiries@titaninvestigations.co.uk or use our fully confidential contact form and one of our team will get right back to you or use our Live Chat facility to chat directly to one of our in demand COVID-19 Investigation Services team members.