Titan Coronavirus (COVID-19) Update
Titan Coronavirus (COVID-19) Update 25/03/2020
Titan Coronavirus (COVID-19) Update – (In response to the Coronavirus crisis and following government advice, Titan Private Investigations Ltd has closed our 8 offices located in London, Cambridge, Leicester, Nottingham, Derby, Birmingham, Sheffield and Leeds until further notice. You can, however, contact us via email at enquiries@titaninvestigations.co.uk or contact one of our offices via telephone listed at the bottom of this post.
We will still be conducting the majority of our services that can be performed from our homes such as Person Traces, Graphology/ Handwriting Analysis, Background Checks, GPS Vehicle Tracking, Security and TSCM/ Bug Sweeps. Physical surveillance, however, it is not possible due to the government guidelines issued and the likelihood of this being futile when the population should be on lockdown.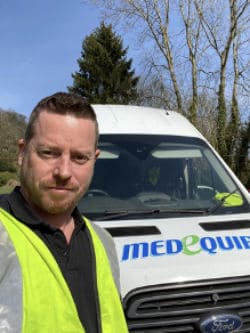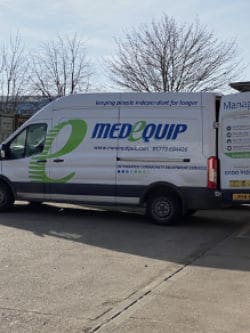 Titan Investigations is now reduced to skeleton staffing and as a result, Titan Private Investigations Ltd.'s Managing Director Simon Henson has taken the selfless decision to partake on a humanitarian mission of aiding the pharmaceutical industry supply chain. Simon has put himself at risk on the frontline delivering pharmaceutical supplies during this quiet business period on behalf of Medequip, ensuring that the vulnerable are not forgotten about and supplies get to where they are required.
Titan Coronavirus Update -Who do I contact for further information?
One of Titan Investigation's dedicated investigations team is awaiting your call which will be treated in the utmost confidence. Titan offers our Corporate and Private Investigation Services throughout London and Nationally; we can be contacted as below;
Private Investigations London – Call Titan Investigations 020 39046622
Private Investigations Birmingham – Call Titan Investigations on 0121 7162442
Private Investigations Cambridge – Call Titan Investigations 01223662022
Private Investigations Leicester – Call Titan Investigations 0116 2436520
Private Investigations Nottingham – Call Titan Investigations 0115 9646950
Private Investigations Derby (Head Office) – Call Titan Investigations 01332 504256
Private Investigations Sheffield – Call Titan Investigations 0114 3499400
Private Investigations Leeds – Call Titan Investigations 0113 4574066
Alternatively, you can email us via our fully confidential contact form and one of our dedicated Corporate Investigations team will get right back to you or use our Live Chat facility to chat directly with one of Titan's Corporate Investigators are waiting to discreetly discuss your requirements.