Coronavirus (COVID-19), Asset Protection and Titan
Coronavirus (COVID-19), Asset Protection and Titan Investigations
Coronavirus (COVID-19), Boris Johnson has stated that in the worst-case scenario during the current pandemic that the Police could become so overstretched that the Army may be deployed to bolster numbers and keep order. It has been announced that the Police will only attend major crime and maintain public order.
So, the country is heading for a full lockdown. Businesses are already as part of their emergency contingency planning introducing home or remote working. Have you put your contingencies in place to protect your company assets though?
Titan has a large number of former government professionals, whether that be Police, Military or Security Service who are highly trained and skilled at risk aversion, assert protection and emergency operational planning.
The Coronavirus pandemic is likely to last months rather than weeks and may change our mindset regarding home/ remote working for the future. The economic effects will be felt for many years and threaten Capitalism as we know it.
How can Titan Investigations help you?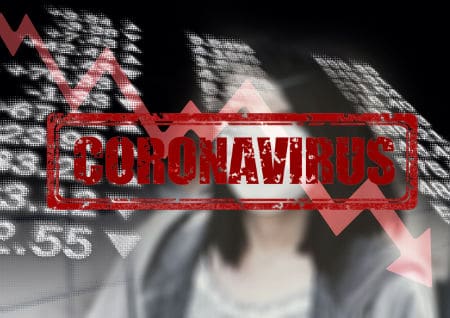 Contingency Planning
Titan's personnel are former Police Emergency and Operational Planners. This is a role that prepares contingencies for emergencies such as natural disasters and critical incidents. This is an important role that requires immediate decision making to prevent loss of life and property. Our team are committed and engaged to the change process, creating new and innovative ideas and ways of working to save money and function with fewer resources.
Security Patrols
You may be a retailer who is classed as non-essential and forced to close with high-value stock contained within your business premises. Alternatively, you may be a company retaining sensitive information or need servers protecting. Titan deploys licensed security personnel who perform security, whether that be regular patrols, static guarding, residential security (24hours) or bodyguards for personal security.
GPS Tracking
Titan can deploy covertly secreted GPS tracking devices within high-value stock to give you peace of mind that your stock is where it should be. We provide our clients with a secure login so that they can monitor the whereabouts of high-value assets ensuring their safety during these uncertain times.
Covert CCTV Installations
Titan is expert in temporary or permanent covert CCTV installations allowing you to be able to remotely monitor high-value assets.
Technical Surveillance Counter Measures (TSCM) or Bug Sweeping
In the event of non-essential business closures, it is an ideal opportunity whilst employees are absent for our expert TSCM trams to perform bug sweeps covertly.
A bug sweep is the use of highly technical equipment by specialist operatives to detect covert listening devices and video recording equipment. This service and devices may also be referred to as;
Technical Surveillance Counter Measures (TSCM)
Listening Devices
Covert Cameras
Spy Equipment
Eavesdrop
Wiretap
How long does a 'Bug Sweep' Usually take?
This is completely dependent on the number of desks and offices that need to be searched and their size. We would recommend limiting the search area to key decision making areas such as Managing Directors/ Directors offices and board rooms.
How do we perform a 'Bug Sweep' Audit?
Titan Private Investigation has a team of specialist former government operatives who use professional equipment of the highest technological quality to ensure that we identify all covert listening devices.
We utilise 2 operators to conduct:
An assessment of overlooking buildings which would afford a view to record movements and trigger a potential surveillance team laying in wait.
A fingertip search of all rooms identified which includes a physical inspection of electrical sockets, light fittings and switches, air vents, voids and appliances.
A sweep of all offices using;
Spectral Analysis Detection
Near-Field Transmitter Locator
Non-Linear Junction Detector
GSM Locator
After the 'bug sweep' is completed and all listening devices and spy equipment have been removed, you'll receive a comprehensive report containing imagery of the service.
Coronavirus (COVID-19) – Who do I contact for further information?
One of Titan Investigation's dedicated Corporate Investigations team is awaiting your call which will be treated in the utmost confidence. Titan offers our Corporate Investigation Service throughout London and Nationally; we can be contacted as below;
Corporate Investigators London – Call Titan Investigations 020 39046622
Corporate Investigators Birmingham – Call Titan Investigations on 0121 7162442
Corporate Investigators Cambridge – Call Titan Investigations 01223662022
Corporate Investigators Leicester – Call Titan Investigations 0116 2436520
Corporate Investigators Nottingham – Call Titan Investigations 0115 9646950
Corporate Investigators Derby (Head Office) – Call Titan Investigations 01332 504256
Corporate Investigators Sheffield – Call Titan Investigations 0114 3499400
Corporate Investigators Leeds – Call Titan Investigations 0113 4574066
Alternatively, you can email us via our fully confidential contact form and one of our dedicated Corporate Investigations team will get right back to you or use our Live Chat facility to chat directly with one of Titan's Corporate Investigators are waiting to discreetly discuss your requirements.