20 Shocking Facts About Cheating Partners!
[et_pb_section bb_built="1″ admin_label="section"][et_pb_row admin_label="row"][et_pb_column type="4_4″][et_pb_text admin_label="Text" background_layout="light" text_orientation="left" use_border_color="off" border_color="#ffffff" border_style="solid"]
Facts about Cheating Partners – Signs that your partner is cheating on you.
Want to know more facts about cheating partners? Titan Private Investigation are experts in matrimonial and infidelity investigations so we'd like to the opportunity to pass on our in-depth knowledge of the type of people who happily commit infidelity on daily basis.
We've complied a list of surprising facts about cheating partners that you may have never known about unfaithful husbands or wives and love cheats but probably should because, you know, there are plenty of them out there.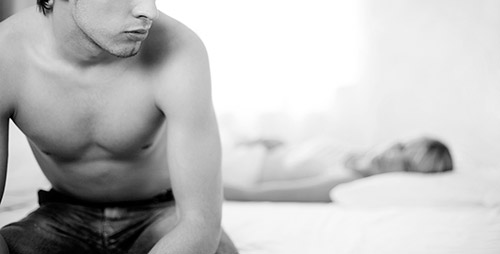 It is estimated that roughly 30% to 60% of all married individuals will engage in infidelity at some point during their marriage.
Research consistently shows that 2% to 3% of all children are the product of infidelity. And most of these children are unknowingly raised by men who are not their biological fathers.
Infidelity is becoming more common among people under 30 years old. Experts believe this increase in cheating is due to greater opportunity (Social Media, holidays with friends, work parties and business trips) as well as young people developing the habit of having multiple sexual partners before marriage.
There are no definitive signs of cheating. But, in hindsight you will always find them. See our link to the signs most commonly exhibited by cheating partners. https://www.titaninvestigations.co.uk/what-are-the-signs-of-an-affair/
Men are more likely to cheat than women. But as women become more financially independent, they are beginning to act more like men with respect to infidelity.
In many cases, infidelity is never discovered.
As more and more women enter the work force, office romances are becoming more common. Spouses often spend more time with coworkers than with each other.
The internet, e-mail, and chat rooms are making it easier for people to engage in infidelity.
Almost everyone admits to having fantasies that involve someone other than a spouse.
Surprisingly, 68% of women said they'd green light an affair if there was no chance of their current partner finding out.
Marital discord often leads to infidelity but in at least one study, 56% of husbands who admitted to cheating said that they were happy with their marriages overall.
In that same study, 34% of wives who were surveyed claimed to be largely satisfied with the relationships they had with their spouses, identifying themselves as "happy" or "very happy."
When it comes to multiple infidelities, women are the worst culprits, with 47% of those who've strayed acknowledging at least 6 or more incidents. Men aren't far behind, with 44% admitting to a consistent pattern of cheating.
Running into an old flame can be trouble. In one study, 32% of women say it led to an affair. Only 21% of men say they've cheated with an ex.
That old saying about a woman scorned has some weight when it comes to cheating. One study found that 14% of women would have a revenge affair to get back at an unfaithful spouse while just 9% of men agreed.
If you're recently married, forget about the seven-year itch. It's around the 2-year mark when your relationship is most at risk for an affair.
If your spouse travels frequently for work, whether or not they're being faithful may cross your mind a time or two. In one survey, 66% of men and women said they worry about their significant other cheating while they're on a business trip.
All those people who are worried about their spouses cheating on the job may have good reason to fret. Research suggests that more than 60% of affairs begin at work.
Online dating is more popular than ever; the Internet is a breeding ground for people who are looking to start an affair. More than 10% of cheaters say they met the person they were hooking up with in cyberspace.
Whether you believe cheating is a no-no is influenced by gender. Women, for the most part, tend to feel strongly about infidelity, 84% agree that it's wrong if you're married. Men, on the other hand, approach the issue with a slightly different attitude. Around 78% say that it's not okay for married spouses to have a romance on the side.
You've read the Facts About Cheating Partners – So What Do I Do Now?
Ring, email or visit Titan for a free no obligation consultation. If you decide to go elsewhere then please see the link below for our tips on hiring a Private Investigator so that you don't hire an amateur and pay twice.

Hiring a Private Investigator

Who Do I Contact About My Cheating Partner?
One of Titan's dedicated matrimonial and cheating partner investigations team are awaiting your call which will be treated in the utmost confidence. Titan Private Investigation offer this service nationally and can be contacted or visited at the locations below;
Matrimonial Investigations Derby (Head Office) Call 01332 650029
Matrimonial Investigations Nottingham Office Call 0115 824 2244
Matrimonial Investigations Leicester Office Call 0116 326 0777
Matrimonial Investigations Sheffield Office Call 0114 3032426
Or you can contact us by email at enquiries@titaninvestigations.co.uk or direct using fully confidential contact form.
[/et_pb_text][/et_pb_column][/et_pb_row][/et_pb_section]