London Bug Sweeping, Are You Being Bugged?
London Bug Sweeping Services – Do You Believe Your London Business or Home is Bugged?
London Bug Sweeping Services, Titan Private Investigation Ltd offers a professional TSCM (Technical Surveillance Counter Measures) or better known as a 'Bug Sweep' service utilising experts in this field. You'd be amazed how popular this service is, particularly within the corporate sector. With our offices based in London, Cambridge, Leicester, Nottingham, Derby, Sheffield and Leeds this enables us a National reach. Our clients are both corporate and domestic. We offer competitive pricing and only utilise former government professionals.
Many private investigation companies offer 'Bug Sweep' services and rely on 'on the job' theatrics to look like a professional service is being administered. Here at Titan, we only utilise the highest quality equipment used by the most highly trained operators.
What Is A 'Bug Sweep'?
A bug sweep is the use of highly technical equipment by specialist operatives to detect covert listening devices and video recording equipment. This service and devices may also be referred to as;
Technical Surveillance Counter Measures (TSCM)
Listening Devices
Covert Cameras
Spy Equipment
Eavesdrop
What Does a Covert Listening Device or Camera Look Like?
Covert listening devices, spy equipment and cameras come in many different disguises, shapes and sizes. There are two main types, those that are hard-wired and those that have an independent power source. The hard-wired versions can monitor for long periods of time unless detected as long as there is a power supply to the building. The devices which rely on an external power source have a limited life and are much shorter term. The perpetrator will require access to your premise, so, first of all, it's worth identifying who has this capability. If it's a high profile or high net worth individual who is the victim, then it's worth considering the perpetrator may have hired the services of a covert method of entry specialist (CMOE), bribed concierge or someone who can allow access.
You may have received a gift from the perpetrator, such as a new mobile phone, lamp, alarm clock or similar item which has the device implanted within it. It could simply be that a mobile phone charger, plug or light socket has been replaced with the device disguised within it.
Our operatives are all former government operators who are well versed in technological advances and have received the highest possible training, they can quite rightly call themselves professionals in this field.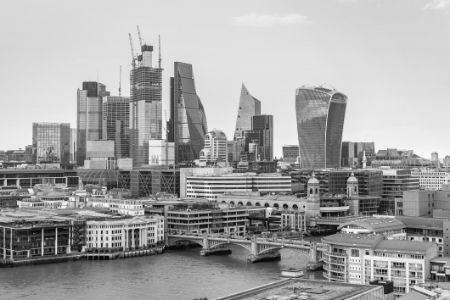 Who May Need 'London Bug Sweeping Services'?
The list is endless but some scenarios where Titan have searched for listening devices and spy equipment are listed below:
A partner who wishes to monitor the movements and conversations of a lover. This may be advantageous to the perpetrator if a divorce is being negotiated and the settlement is likely to be a large sum.
A high-profile person or of high net worth;
A person who owns a second home which has been left empty for a period of time,
A company operating in a highly competitive industry;
A business involved in sensitive areas of industry;
Companies involved in the development of innovative products that competitors would benefit from having knowledge of;
An individual who is subject to legal action;
A tenant who wishes to ensure that their landlord /lady isn't a voyeur.
How Long Does A 'Bug Sweep' Take?
This is completely dependent on the number of rooms that need to be searched and their size. An example of a recent case is where we were instructed by a client to sweep a two bedroomed London apartment. We were requested to focus our attention on the master bedroom, kitchen, lounge and entrance hall which took our operatives 4 hours to inspect and remove devices. If it's a business premise it is worth narrowing your search down to meetings rooms, Directors and Managing Director's offices as there may be little point in sweeping individuals computer terminals and desks where little information would be gleaned.
How Do We Perform a 'London Bug Sweep'?
Titan Private Investigation has a team of specialist former government operatives who use professional equipment of the highest technological quality to ensure that we identify all covert listening devices.
We utilise 2 operators to conduct:
An assessment of overlooking buildings which would afford a view to record movements and trigger a potential surveillance team laying in wait.
A fingertip search of all rooms identified which includes a physical inspection of electrical sockets, light fittings and switches, air vents, voids and appliances.
A sweep of all rooms using;
1. Spectral Analysis Detection,
2. Near-Field Transmitter Locator,
3. Non-Linear Junction Detector,
4. GSM Locator.
After the 'Bug Sweep' is completed and all listening devices and spy equipment have been removed, you'll receive a comprehensive report containing imagery of the service.
London Bug Sweeps (TSCM) – Who do I contact?
One of Titan's dedicated London TSCM team is awaiting your call which will be treated in the utmost confidence. Titan offers this Bug Sweeping Service throughout London and nationally and can be contacted as below;
Titan Private Investigation London Office Call 020 39046622
Titan Private Investigation Cambridge Office Call 01223662022
Titan Private Investigation Leicester Office Call 0116 2436520
Titan Private Investigation Nottingham Office Call 0115 9646950
Titan Private Investigation Derby (Head Office) Call 01332 504256
Titan Private Investigation Sheffield Office Call 0114 3499400
Titan Private Investigation Leeds Office Call 01134574066
You are also able to email totally confidentially online via a contact form and one of our dedicated team will get right back to you or use our Live Chat facility to chat directly with one of our London Bug Sweeping Team.