Coronavirus (COVID-19), and Private Investigation
Coronavirus (COVID-19), Your Company and Titan Private Investigation
The Coronavirus (CONVI-19) hit the UK shores with the first confirmed diagnosis on 31st January 2020 and the first death on 4th March 2020. At the time of writing, there are 1174 confirmed diagnosis', 21 deaths and 18 individuals who have fully recovered. 1013 of 1174 have displayed mild conditions.
Companies are putting emergency operational plans in place to ensure business continuity such as regular contracted cleaning of desks and computers, introducing home working and remote access to servers.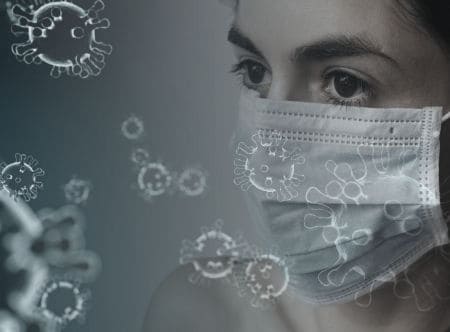 Coronavirus – What's that got to do with a private investigator agency?
Surveillance
We deal with a wide range of corporate needs such as absenteeism, moonlighting, theft and fraud. With home working being introduced as an emergency planning alternative by many responsible companies with Coronavirus (CONVID-19) being prevalent, we expect to see a rise in investigations similar to that of absenteeism. Employees might state that they're working from home but are in actual fact engaged elsewhere, such as family days out or in the worst-case moonlighting.
We deploy a minimum of two operatives to record the movements of the subject in question utilising digital recording equipment. Our analysts then provide you with a comprehensive report incorporating still imagery from the surveillance footage taken. This report can then be submitted as an exhibit in any future tribunals or court action.
GPS Vehicle Tracking
Vehicle tracking is completely legal and less intrusive than physical surveillance. This is where we covertly deploy a small device onto the employee's vehicle which maps the movement of the vehicle real-time and historically. All data is recorded onto the device and allows you to interrogate it after the event. So, you may just check to see where it has been once a day. The data is also downloadable as a hardcopy. We provide our clients with a secure login so that are able to monitor the vehicle's movements at their convenience, or we will monitor it and provide you with updates as they unfold. Trackers are provided on a weekly basis.
Titan Employee GPS Vehicle Tracking
Penetration Testing
Are your current security protocols and procedures adequate? Our professional penetration testers will put these to the test when we deploy our operatives to penetrate your business. Could an individual who may be infected with Coronavirus (CONVID-19) be able to penetrate your premises putting the safety of your staff and business at risk?
We deploy two operatives to attempt two penetrations; one overtly such as a courier delivery to gain unaided access and the second is conducted covertly.
Titan Company & Business Penetration Testing
COVID-19 – Who do I contact for further information?
One of Titan Investigation's dedicated Corporate Investigations team is awaiting your call which will be treated in the utmost confidence. Titan offers our Corporate Investigation Service throughout London and Nationally; we can be contacted as below;
Corporate Investigations London – Call Titan Investigations 020 39046622
Corporate Investigations Birmingham – Call Titan Investigations on 0121 7162442
Corporate Investigations Cambridge – Call Titan Investigations 01223662022
Corporate Investigations Leicester – Call Titan Investigations 0116 2436520
Corporate Investigations Nottingham – Call Titan Investigations 0115 9646950
Corporate Investigations Derby (Head Office) – Call Titan Investigations 01332 504256
Corporate Investigations Sheffield – Call Titan Investigations 0114 3499400
Corporate Investigations Leeds – Call Titan Investigations 0113 4574066


You can also email us directly via our fully confidential contact form and one of our dedicated Corporate Investigations team will get right back to you or use our Live Chat facility to chat directly with one of Titan's Corporate Investigators are waiting to discreetly discuss your requirements.