GPS Car Tracking in Nottingham
GPS Car Tracking in Nottingham and the surrounding area.
GPS Car Tracking in Nottingham is a relatively inexpensive way of tracking a vehicle covertly for a period of time with the added bonus of the device being removable. This means that you can swap the device from vehicle to vehicle if the subject has access to multiple vehicles. Unlike the hard-wired variety of GPS trackers, there's no need for us to have access to the vehicle in the daytime or the need for the keys, plus you're not tied into a lengthy contract.
Why may you want to use Titan's Nottingham GPS Car Tracking Service?
There are many reasons, however just a few may be:
You want to be able to track your vehicle in the event it is stolen.
You want to monitor the use of a company vehicle.
You believe you may have a cheating partner and want to monitor the vehicle's movements.
You believe an employee is sleeping on the job instead of making deliveries.
You believe an employee is meeting with competitors.
You believe an employee is working elsewhere.
You believe a partner isn't being truthful as to where they visit.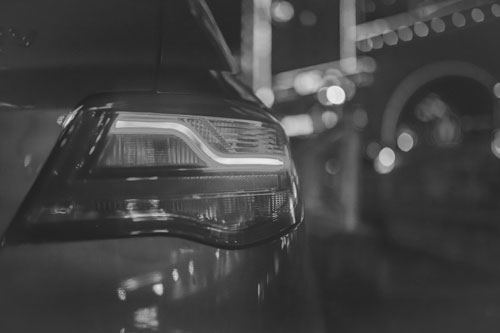 GPS Car Tracking in Nottingham – What happens afterTracker has been deployed?
You will be given access to the tracker through an app that is free to download to your android, smart or iPhone, or you can gain access via your tablet, laptop or computer. All you require is an internet signal whether that be by Wifi or 3G signal.
The device can report its location back up to every 10 seconds when moving which gives you the peace of mind that the vehicle is where it is when it reports it is. It can also be interrogated historically which enables you to log in and examine where the vehicle has been, for how long and the speed it travelled.
Once the tracker has been removed you will be sent an email containing the downloaded data from the device. This will outline the following information for the duration that it was deployed:
Status (start/stop)
Date and time
Speed
Distance travelled
Location (displayed as an address and also latitude/longitude)
A link via streetview to each recorded position.
This won't give you the concrete evidence that a surveillance will, however, it will confirm or deny your suspicions or simply a useful intelligence tool.
The tracker will be able to inform you of this and it will be deployed by the start of the next working day at the latest.
The tracker is discreet and completely covert so there's no need to worry about it being compromised or the person knowing that you're behind the instruction.
Once the tracker has provided you with the information you require, you may then want irrefutable evidence. Our advice would be to deploy a human surveillance team (2 operatives) to record the events on covert cameras to evidence who they are with, what they are doing, how they interact, body language and demeanour.
So how much is a GPS Car Tracking in Nottingham?
Our Nottingham GPS Car Trackers are hired out on a weekly basis at a cost of £350 per week. We don't charge a deposit to ensure the safe return of the device like other agencies and we don't charge for the fitting or retrieval.
GPS Car Tracking in Nottingham – What information will you need?
We'll need very limited information.
Vehicle make, model and registration
Where it will be parked
Leave the rest for us to worry about.
GPS Car Trackers in Nottingham – Who do I contact?
Titan's Nottingham Private Investigatigators is awaiting your call which will be treated with the utmost confidence and discretion. Titan Private Investigations offer also offer this service nationally and can be contacted or visited at one of the office locations below;
GPS Car Trackers in Nottingham – Call the Titan Investigations Nottingham Office 0115 824 2244


GPS Car Trackers in Derby – Call the Titan Investigations Derby (Head Office) 01332 650029

GPS Car Trackers in Leicester – Call the Titan Investigations Leicester Office 0116 326 0777
GPS Car Trackers in Sheffield – Call the Titan Investigations Office 0114 3032426
GPS Car Trackers in London – Call the Titan Investigations London Office 020 31371150
Alternatively, contact us by email at enquiries@titaninvestigations.co.uk or use our fully confidential contact form and one of our team will get right back to you or use our Live Chat facility to chat directly to one of our Nottingham Private Investigators.