North Nottingham Corporate Investigation Case Study
Corporate Investigation Case Study
Titan Private Investigation was contacted by a large national corporate client who was experiencing theft and interference with equipment used to measure seismic activity below the ground over a 25 mile square area. The thefts were mainly happening during the hours of darkness and conducted by organised activists opposed to the testing and who were not short in numbers.
The thefts and equipment tampering had cost the company in excess of £100,000 and had severely disrupted operational capabilities and efficiency, costing £100,000's in lost time and labour.
The company utilised large teams of mobile patrols to deter and disrupt the thefts, however, the thefts and tampering continued, costing the company further in assets and lost time.
Titan's researchers conducted crime pattern analysis to identify hotspots and future target locations, taking into account the topography of the land and demographics.
An area 1 mile square was identified as a future location to be targeted by the vandals or activists. Covert rural observation posts were constructed in the area utilising 8 of Titan's specialised CROP operatives equipped with night vision optical recording equipment, GPS tracking devices and night vision drones deploying under the cover of darkness.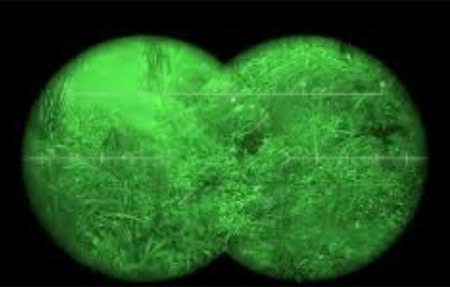 Night Vision Googles used by Titan CROP operatives in this Corporate Investigation
Within 72 hours an orchestrated theft of over 100 devices was conducted within the area of observations and the perpetrators were surveilled to a residential address. The operatives remained covertly deployed placing a cordon around the property containing the thieves and recording any movement until the police arrived some 5 hours later.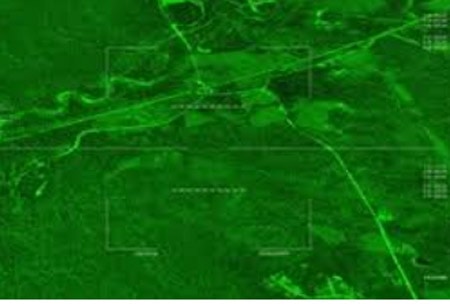 Actual Aeriel Drone Footage taken during surveillance operations on this Corporate Investigation
A search of the house and associated vehicles identified the stolen property and evidence of further crimes that had been committed. The occupants were all arrested and questioned regarding the offences and are now being dealt with by the criminal justice system. Titan's input didn't cease there though. Due to our employment of former police surveillance specialists, researchers and file preparers, we then exhibited all of the technical and video evidence in accordance with the Criminal Procedure & Investigations Act 1996 and the Criminal Disclosure Act 2008.
Are you in need of a professional corporate investigation?
Titan Private Investigations Ltd has considerable knowledge and experience in both corporate investigation and CROP (Covert Rural Observation Post) and more information can be found on our service pages below.
Corporate Investigation – www.titaninvestigations.co.uk/private-investigation-services/investigation
CROP Service – www.titaninvestigations.co.uk/private-investigation-services/rural-crop-surveillance
Corporate Investigation – Who Do I Contact?
Titan Private Investigation's dedicated corporate investigation team are awaiting your call, whether it be to simply offer advice or to take instruction. Alternative methods to contact us are by the confidential contact page on our website, email or in person.
We also have five offices dotted in cities across the UK which are based in the following locations:
Titan Private Investigation London
Kemp House
152 City Road
London
EC1V 2NX
Call 020 31371150
Titan Private Investigation Leicester
Mill Lane
Leicester
LE2 7HU
Call 01163 260777
Titan Private Investigation Nottingham
109 Vernon House
Friar Lane
Nottingham
NG1 6DQ
Call 01158 242244
Titan Private Investigation Derby
St Christopher's Way
Pride Park
Derby
DE23 8JX
Call 01332 650029
Titan Private Investigation Sheffield
Unit 44 Alison Business Centre
39/40 Alison Crescent
Sheffield
S2 1AS
Call 0114 3032426