Process Serving, Do You Require Our Services?
Process Serving in Derby, Nottingham, Leicester, Sheffield & London
Process serving is the delivery in person of legal documents to the individual(s) who are required to respond to them.
Titan's offices are based in Derby, Nottingham, Leicester, Sheffield and our London office enables us to offer process and private investigation services throughout the capital and surrounding suburbs. We also offer our fast, efficient and professional process services Nationwide and Internationally if required.
All of Titan's Process Servers are from a police or law enforcement background with a sound working knowledge of the law and serving procedures. Due to our process servers' former employment, we are well versed in the use of the conflict resolution model to de-escalate aggressive or difficult situations which can frequently occur when process is not favourable for the respondent. We attend up to 3 times in order to serve the process and only charge the one payment. All statements are electronically sent the same day and original copies posted recorded delivery.
What Process does Titan serve in Derby, Nottingham, Leicester, Sheffield & London?
Titan serves various types of process and also willing to serve instructions not included in the list below:
Summons or claims
Statutory Demands
Bankruptcy or winding up petitions
Court orders
N39 Order to attend court
Non-molestation order
Divorce petition
Witness summons
Family proceedings
Notice to quit
Scottish documents
Claim forms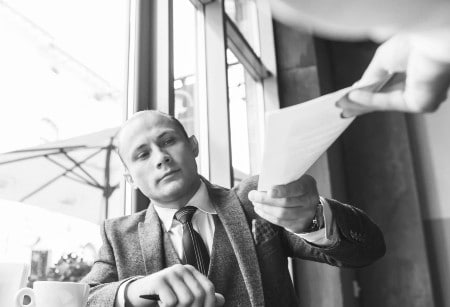 Serving Documents, What to expect?
Documents served promptly and professionally UK wide,
Served in accordance with any special instruction,
Updated with the progress of serving,
Affidavits and statements of service provided electronically the same day and also posted,
Our staff are fully trained and are from a legal background,
Up to 3 visits made to carry out the serve.
How much will this Process Serving service cost?
Titan charges £100 +VAT per serve and £150 +VAT for emergency weekend serves.
Process Serving – Who Do I Call?
Titan Private Investigation has offices based in Derby, Nottingham & Leicester, however, we provide a national coverage.
One of our dedicated team is awaiting your call which will be treated with the utmost confidence and discretion. Titan Private Investigations offer also offer this service nationally and can be contacted or visited at one of the office locations below;
Process Serving Derby – Call the Titan Investigations Derby (Head Office) 01332 650029

Process Serving Nottingham – Call the Titan Investigations Nottingham Office 0115 824 2244


Process Serving Leicester – Call the Titan Investigations Leicester Office 0116 326 0777
Process Serving Sheffield – Call the Titan Investigations Office 0114 3032426
Process Serving London – Call the Titan Investigations London Office 020 31371150
Alternatively, contact us by email at enquiries@titaninvestigations.co.uk or use our fully confidential contact form and one of our team will get right back to you or use our Live Chat facility to chat directly to one of our Nottingham Private Investigators.