London Corporate Investigators
London Corporate Investigations by Titan Investigations
London Corporate Investigators, we have experienced a 500% increase in demand in corporate investigations in the last few months. Titan Investigations have been inundated with corporate investigation instructions since July, when businesses started to reopen after putting COVID-19 safety measures in place.
What sort of corporate investigations do Titan deals with?
Our London Corporate Investigators have been dealing with varied corporate instructions not limited to the below list;
Absenteeism – Employees declaring that they are self-isolating to protect family members, some after annual leave is declined. Surveillance has then ensued and discovered employees working elsewhere, going away on family breaks, in some cases abroad, setting up a new business, house hunting and meeting up with friends for socials.
Intellectual Property Theft – We were instructed on a London corporate investigation where an employee was head-hunted by a competitor and IP was stolen from one company to another.
Corporate Theft – An employee through utilising Titan's surveillance operatives was caught red-handed stealing alloy from his workplace worth £60K. Another was returning on a regular basis to his home address in a company lorry and syphoning the diesel from the tanks.
Bribery – An unknown person was bribing a corporate identity in exchange for money. This was a protracted and complex investigation, firstly to identify the perpetrator, then locating them to begin gaining the evidence through surveillance to package up to law enforcement agencies.
Penetration Testing – Whilst businesses have been closed; on limited staffing or operating on business as usual we have seen an extremely high demand for this. Our Physical Penetration Testing Team perform the five stages of penetration testing to highlight inadequacies in current security measures.
Bug Sweeping Services – Corporate espionage in order to gain the upper hand on a competitor has always been prevalent, however in these challenging times it seems in our experience to be more prevalent. Titan's expert London Bug Sweeping or TSCM (Technical Surveillance Counter Measures) will perform sweeps with the best equipment to ensure any such devices are located.
Process Serving – Litigation seems to have increased whether that is through debt, defamatory actions or a unfair dismissal.
London Corporate Senior Management, is there a conflict of interest with one of your senior management team and their current role?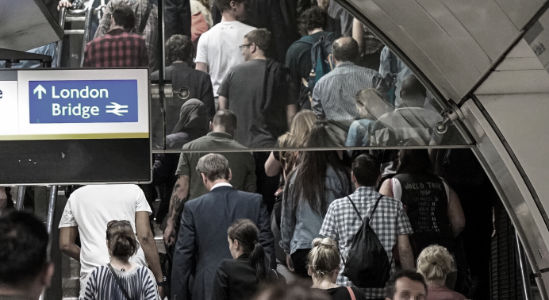 Case Study — Corporate Senior Management Investigation
This is the case study from our latest London Corporate Senior Management Investigation. Titan Investigations' London office located at 86-90 Paul Street, London, EC2A 4NE received a call from a large London based corporation who believed that one of their directors was acting in direct conflict with his role but needed evidence whether this was the case. It was suspected that the director was potentially mentoring 2 employees who formerly worked for the business before being made redundant. They were directly line managed by the Director whilst they worked for the company, and they appeared to have an inappropriately close relationship with the director which had been noticed by a number of employees. The previous employees had incorporated a company operating in the same industry as our client and there was a worry that sensitive information such as stakeholder details could be divulged, and introductions made. The Director had direct access to this information and due to the inappropriate relationship between the former employees, it was a genuine concern.
Titan Investigations met with the client for a free, confidential consultation away from our London office due to the high profile of the client to ascertain the full information, agree on an investigation plan, intentions, the subject's work schedule and a budget.
A period of surveillance was agreed over the period of a week when all work commitments, off-site meetings and social events would be evidenced utilising a team of highly skilled surveillance operatives in an array covert of vehicles.
Titan's surveillance operatives mainly come from law enforcement and military background, working previously on counter-terror operations where national security is at risk and investigating serious and organised crime syndicates. However, we also employ civilian surveillance operatives with a wealth of commercial experience. Since 2016, to meet operational demand, Titan has developed their own surveillance training programme where we mould and develop civilians from varied backgrounds into seasoned operatives.
Our operatives are able to fit into any environment and remain covert. We use the phrase, "It's acceptable to be seen but not noticed."
The surveillance commenced in Central London and initially, there was a lot of downtime waiting for the subject of the enquiry to leave the confines of the work address. During this time the multiple exits of the work premises are eagerly monitored whilst the rest of the team wait like coiled springs. This is probably the hardest period for any surveillance team, remaining alert and not gaining attention from 3rd parties or worse still, the Police.
This London based operation was a complete success and the team acted remarkedly, remaining professional at all times, recording the subject's meetings and gaining video evidence to back up the evidential log and final report.We were able to not only evidence association between the subject and the former employees, but also the mentorship, introduction to key stakeholders, website development, representing the newly incorporated company at networking events, and an extramarital relationship with one of the former employees which were no doubt his motivation.
London Corporate Investigation Outcome
The Director was removed from the business after being found guilty of gross misconduct at an employment tribunal, shares purchased at a reduced value and a contract preventing contact with the company's clients and stakeholders for 12 months.
Who Do I Call For London Corporate Investigators?
For further information please call one of Titan's Corporate Investigations London Team for a confidential consultation.
London Corporate Investigations – Call the Titan Investigations London Office 020 31371150
Birmingham Corporate Investigations – Call the Titan Investigations Birmingham Office 01217162442
Cambridge Corporate Investigations – Call the Titan Investigations Cambridge Office 01223662022
Derby Corporate Investigations – Call the Titan Investigations Derby (Head Office) 01332 650029
Leicester Corporate Investigations – Call the Titan Investigations Leicester Office 0116 326 0777
Leeds Corporate Investigations – Call the Titan Investigations Leeds Office 01134574066
Nottingham Corporate Investigations – Call the Titan Investigations Nottingham Office 0115 824 2244


Sheffield Corporate Investigations – Call the Titan Investigations Sheffield Office 0114 3032426
Alternatively, contact us by email at enquiries@titaninvestigations.co.uk or use our fully confidential contact form and one of our team will get right back to you or use our Live Chat facility to chat directly to one of our London Corporate Investigators.