Cheating Partner, Are You Worried?
82% of men who cheat, do so within the weeks and months after child birth.
A cheating partner is extremely distressing at the best of times but oddly enough, one of the most common times for a man to cheat in a marriage is in the weeks and months following the birth of his first child. It seems like such an odd time to have an affair but for many men it is exactly when they do cheat on their wives or partners for the first time. Why now? Why cheat during a time when they should be celebrating a new life together?
This is a truly shocking statistic and we've all witnessed some of the strongest couples who you'd never think of having marital problems falling apart close to the birth of their first child due to cheating partners having affairs.
Cheating Partner – So what factors may cause 82% of cheating men to stray at this time?
There are many reasons why men behave this way and below is not an exhaustive list but some of the findings of both Titan Private Investigation and experts on this subject matter.
Lack of sex – perhaps the sexual appetite of your partner isn't being fulfilled so there's a desire to seek satisfaction elsewhere.
Changes in the female's body may result in less sexual attraction or maybe due to a recovery period needed after the trauma of child birth.
Attraction changing to protection – no doubt mother and child are the most precious 2 people in the world and the sexual attraction towards your partner shifts to protecting her.
Seeing your partner as a mother and not a lover.
Change in family dynamics.
Financial pressures.
Less time as a couple having nights out and quality time.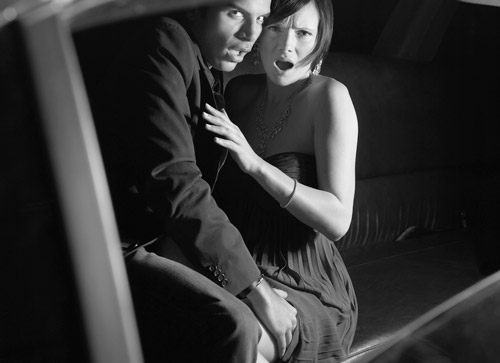 For 82% of cheating partners it seems these stresses can radiate into an affair or one-night stand.
A survey of more than 5,000 cheating men revealed that;
78% were in their first marriage.
82% began to be unfaithful in the weeks and months after having their first child.
The reasons that the cheating partners gave for cheating were;
30% said that sex with their partner stopped being passionate after the baby.
23% stated that the lack of sleep commonly experienced by parents of young children had led to problems in the bedroom which had caused them to stray.
18% stated that their spouse turned all of their attention to the child and this lack of attention led to their infidelity.
15% cited economic problems as the source of their marital woes.
14% indicated that other family issues were the cause of their problems.
Do you suspect that your partner maybe cheating?
Have you noticed a change in your partner's behaviour?
For more information and advice please read our guide "What are the Signs of an Affair?"
Cheating Partner – Who do I contact?
One of Titan's dedicated team are awaiting your call. Titan offer this service nationally and internationally and can be contacted or visited at the locations below;

Cheating Partner Derby – Call 01332 650029
Cheating Partner Nottingham – Call 0115 824 2244
Cheating Partner Leicester – Call 0116 326 0777
Cheating Partner Sheffield – Call 0114 3032426
Alternatively contact us direct using our confidential email form and we'll get back to as a matter of priority.