Expert Surveillance Training from Titan's Experts
Titan Expert Surveillance Training for Tomorrow's Surveillance Experts
Expert Surveillance Training by Titan Investigations now offers a five-day RQF Level 4 course in Covert Surveillance Operations. This is an intense five-day course which covers all aspects of foot, mobile, technical and counter surveillance, imagery, report writing, operational planning and briefings and more. We deliver the advanced course syllabus except for night surveillance; however, the learner will only achieve the intermediate qualification.
Why don't I achieve the advanced qualification I hear you ask? The awarding body dictates the total qualification time required for each RQF and the advanced can only be realistically achieved over two weeks, 10 days. This is double the price and twice as long away from earning. The intermediate RQF on its own in our opinion doesn't cover enough for the learner to have the requisite knowledge to carry out surveillance competently due to these skill gaps. The intermediate coursefor example doesn't deliver,
Static observation points

Parallel routes
Parks and open space
Department stores, multiple exits and levels
Satellite navigation
Car park procedures
otorway surveillance
Public transport
Open-source intelligence
Converting video imagery
These are vital modules that an expert surveillance operative requires in our opinion and Titan delivers these and more during the five-day surveillance RQF Level 4.
Expert Surveillance Training Course – Titan Intermediate Surveillance Training
Why choose Titan as your surveillance training provider?
Most importantly, Titan is predominantly an operational surveillance company so has the ability to offer our graduates surveillance work on a regular basis Nationally.
Titan is the preferred surveillance training provider for the Institute of Professional Investigators (IPI) and our courses are available to purchase through the Association of British Investigators (ABI).
Graduates are enrolled onto the industry renowned "GROW" Student Aftercare Programme. This enables the former learners to continue to develop whilst earning.
Group – added to Titan's operational resourcing group where work is posted and allocated.
Recommendations – Endless support and advice relating to kit, props and the law.
Ongoing Support – Allocated a mentor to guide you through your first operational deployments.
With You – Where possible, your mentor will deploy with you on your first operational deployment.
Titan GROW – Student Aftercare Programme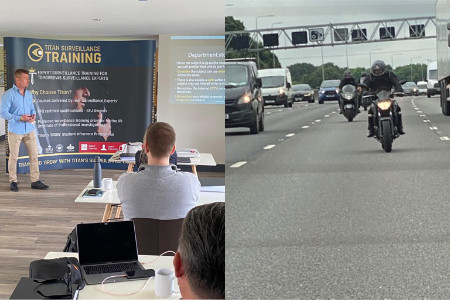 Titan doesn't know of any other training provider that goes to these lengths post course. Most provide a good training course and there it ends.
Titan's courses are non-profit making and subsidised by the operational side of the business meaning the course fee is the lowest within the UK.
Titan has a dedicated prop and kit online shop where graduates can purchase all the required equipment at competitive prices.
Titan Expert Surveillance Training – Titan Surveillance Kit Shop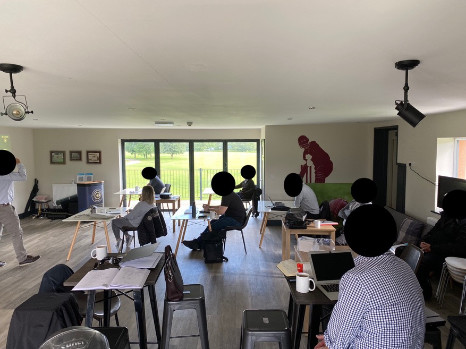 Don't just listen to what we say about our surveillance training courses; watch what our graduates say in their video testimonials.
Titan Surveillacne Training – Student Testimonial & Feedback
What are the remaining surveillance training course dates for 2021?
The remaining expert surveillance training course dates for 2021 are almost fully subscribed and are being delivered from our Derby training facility on the following dates;
5th-9th July 2021
13th-17th September 2021
11th-15th October 2021
Titan will be announcing 2021's course dates in December 2021.
How do I register my interest in Titan's surveillance training courses?
Either click on the "register interest" tab at the bottom of the course information page on the website or email the training team at enquires@titaninvestigations.co.uk
For further information please call the training team at the nearest office to your location.
London Surveillance Training – Call the Titan Investigations London Office 020 39046622
Birmingham Surveillance Training – Call the Titan Investigations Birmingham Office 0121 7162442
Cambridge Surveillance Trainingg – Call the Titan Investigations Cambridge Office 01223 662022
Derby Surveillance Training – Call the Titan Investigations Derby (Head Office) 01332 504256
Leeds Surveillance Training – Call the Titan Investigations Leeds Office 0113 4574066
Leicester Surveillance Training – Call the Titan Investigations Leicester Office 0116 2436520
Nottingham Surveillance Training – Call the Titan Investigations Nottingham Office 0115 9646950


Manchester Surveillance Training – Call the Titan Investigations Office 0161 3023008
Sheffield Surveillance Training – Call the Titan Investigations Sheffield Office 0114 3499400
Alternatively, contact us by email at enquiries@titaninvestigations.co.uk or use our fully confidential contact form and one of our team will get right back to you or use our Live Chat facility to chat directly to one of our Expert Surveillance Training Instructors.