Leeds Employee Absenteeism & Moonlighting
Titan Investigation Leeds Absenteeism & Moonlighting Case Study
Leeds Employee Absenteeism does this adversely affect your business? We were recently contacted by a Leeds based manufacturing company requesting our assistance with an employee absenteeism investigation. The individual in question had suffered an injury which allegedly occurred whilst in the course of their work in early 2018. As a result, he was signed off work by his General Practitioner and in June 2019, after 14 months the employee was still claiming to be unfit for work. During this period the company had received numerous updated 'Fit Notes' or 'Statement of Fitness for Work' from the individual and implemented 'Return to Work Programs' incorporating reduced hours and light duties which had received resistance from the employee. This was combined by rumours from colleagues that the employee may be working elsewhere as he had been seen wearing tradesperson style clothing. The company decided that it was time for action and this employee needed investigating to ascertain his actual fitness for work.
Titan Investigation's latest office opened in March 2019 is based in Leeds, located close to Leeds city centre so there's plenty of public car parking spaces nearby and the cities public transport services. Titan's Corporate Investigation Team offers a free, confidential consultation service and is happy to meet with Human Resource Departments on or off-site or at our Leeds Private Investigators Office.
Employee Absenteeism – 'Seven days off sick or less'
If you're off work sick for seven days or less, your employer shouldn't ask for medical evidence that you've been ill. Instead, they can ask you to confirm that you've been ill. You can do this by filling in a form yourself when you return to work. This is called self-certification.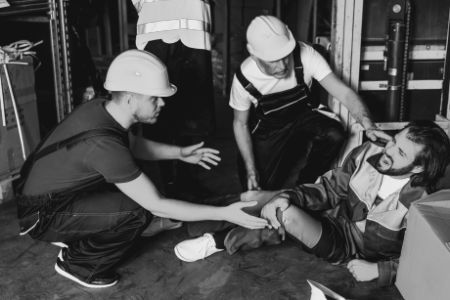 If you're off work sick for more than seven days your employer will normally ask for a fit note (or Statement of Fitness for Work) from your GP or hospital doctor. Fit notes are sometimes referred to as medical statements or a doctor's note."

So, Titan's Leeds Private Investigation Corporate Team met with the Human Resource Department and agreed on an investigation plan based around the objectives and allocated budget. We deployed 3 operatives to commence observations at the home address starting at 0500 hours the following day. At 06.00 hours the employee was positively identified exiting the home address and waiting on the pavement wearing tradesperson style clothing. A construction vehicle halted next to him after a short time which he entered. The operatives covertly followed the construction vehicle approximately 20 miles to an industrial estate where all of the occupants entered business premises. The employee returned to the vehicle a short time later with a number of males associated with the construction company wearing high visibility vests with the company logo thereon. The vehicle was followed for approximately 40 miles where the employee and further work colleagues proceeded to set up temporary traffic lights and dig up the road. Extensive video footage was gained of the employee, who was too ill to work, utilising a pneumatic drill, lifting manhole covers, laying cables and carrying heavy construction equipment. The employee was under observations throughout the day until he returned to his home address.

A comprehensive report was compiled utilising the operatives' footage, taking still imagery from it and placing it within the heart of the report. This report is admissible in a tribunal or court appearance as an exhibit and forms the evidence of the trial.
Employee Absenteeism – Outcome
The employee was served the evidence gained by Titan and a date for a gross misconduct hearing was set. The individual resigned from the company with immediate effect and court proceedings are now ongoing to recoup the fraudulently claimed sickness pay over the past 14 months.
Employee Absenteeism – Other Useful Links
Penetration Testing – Is your company secure?
Leeds Employee Absenteeism – Who do I contact for more information regarding Leeds Corporate Investigations?
You can speak to a member of Titan's Private and Corporate Investigations Team by contacting one of Titan Private Investigations Ltd's 7 offices located across the UK.

London Corporate Investigators – Call our London Office 02039046622

Cambridge Corporate Investigators – Call our Cambridge Office 01223662022

Leicester Corporate Investigators – Call our Leicester Office 01162436520

Nottingham Corporate Investigators – Call our Nottingham Office 01159646950

Derby Corporate Investigators – Call our Derby Office 01332504256

Sheffield Corporate Investigators – Call our Sheffield Office 01143499400

Leeds Corporate Investigators – Call our Leeds Office 01134574066

For more information or advice about our Corporate Investigations and Private Investigation Services, you can contact us directly using our fully confidential contact form and one of our dedicated team will get right back to you or use our Live Chat facility to chat directly with one of our Leeds Private Investigators.